Apex Rail Automation (Apex) manufactures wayside railroad switch and signaling products as well as railyard automation solution technologies. Apex offers products and engineering solutions for both mainline track and railyards.
We primarily serve large freight railroads such as Class 1's Railroads in North America. We also have many successful automation projects along with many products and services for the Class 1's Railroads and South-Lines, Industrial, transit and Intermodal markets.
Our rail automation technologies include:
Our switch control and signaling products include:

Address:
12799 Loma Rica Drive
Grass Valley, CA 95945
Apex Rail Automation was established in November 2020 with the sale of Vossloh Signaling USA, Inc. (VSIG) from Vossloh AG. Apex is headquartered in Grass Valley, California. 
In 2014, VSIG was formed with the merger of Global Rail Systems (GRS) and J Manufacturing, Inc. (JMI) under the parent company Vossloh AG:
JMI was based in California and primarily focused on electro-mechanical switch machines, rods, and layouts. JMI was acquired by Vossloh AG in 2011.

GRS was based in Texas and primarily focused on railyard automation technologies and electronics. GRS was acquired by Vossloh AG in two separate transactions with an investment in 2009 and the complete acquisition in 2013. 
Apex Rail Automation is the industry leader providing turnkey solutions for both railyard and mainline track. Our origins in the merger of these two businesses combined deliver state-of-the-art engineering and high-quality manufacturing.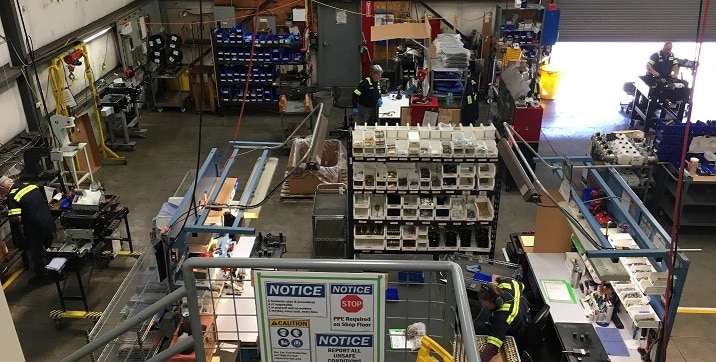 Investment in Research & Development
Apex Rail Automation has invested millions of dollars over the years in Research & Development (R&D). Our investment has resulted in significant advances in railyard automation as well as improvements in its switch and signaling products. Some of these new technologies include:
As a result of investing in R&D for many years, we have nearly 20 issued and pending patents for advanced technologies developed specifically for the rail industry.
Our patented solutions help our customers achieve a greater degree of efficiency and safety in their operations. Our portfolio of products can be linked together to form turnkey switch control solutions such as our Modular Yard Automation (MYA) system.